Have you trained your cat today?
Events
---
We do not currently have any events scheduled.
We will update this page when that changes.
---
Previous topics have included
Brushing and Nail Trimming
Cat Communication: Body Language, Vocalizations, Scent & Stress Signs
Clicker Training and Tricks
Enrichment: Keeping your cat mentally healthy
Ensuring Litter Box Success
Helping Your Fearful Cat
Introducing a new cat to your cat and your home
Kitten Training and Care Tips
Pet Behavior Training Training cats, dogs, horses, and even humans!
Pet, Sniff, Lick, Climb and Click Reaching all your Feline's Senses for their Well-Being and to Prevent Behavior Problems
Scratching
So, You're Smitten with a Kitten, Now What? Care Tips and Training for your Little Furry Feline
Teaching Your Cat to Tolerate Going to the Veterinarian
---
All the talks are free, but a donation to a local animal shelter is suggested. A collection box will be provided. Talks will last approximately an hour. Please leave your kitty safe at home.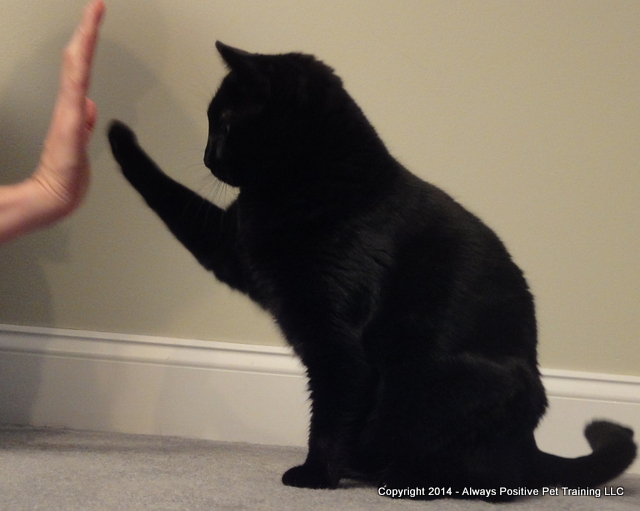 Midnight, give me five.